Learn more about Pre-K at OLMC – our full-day program for 4-year olds.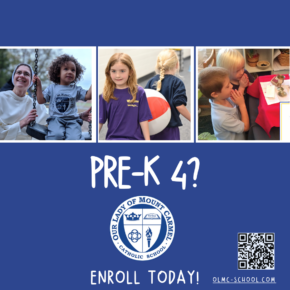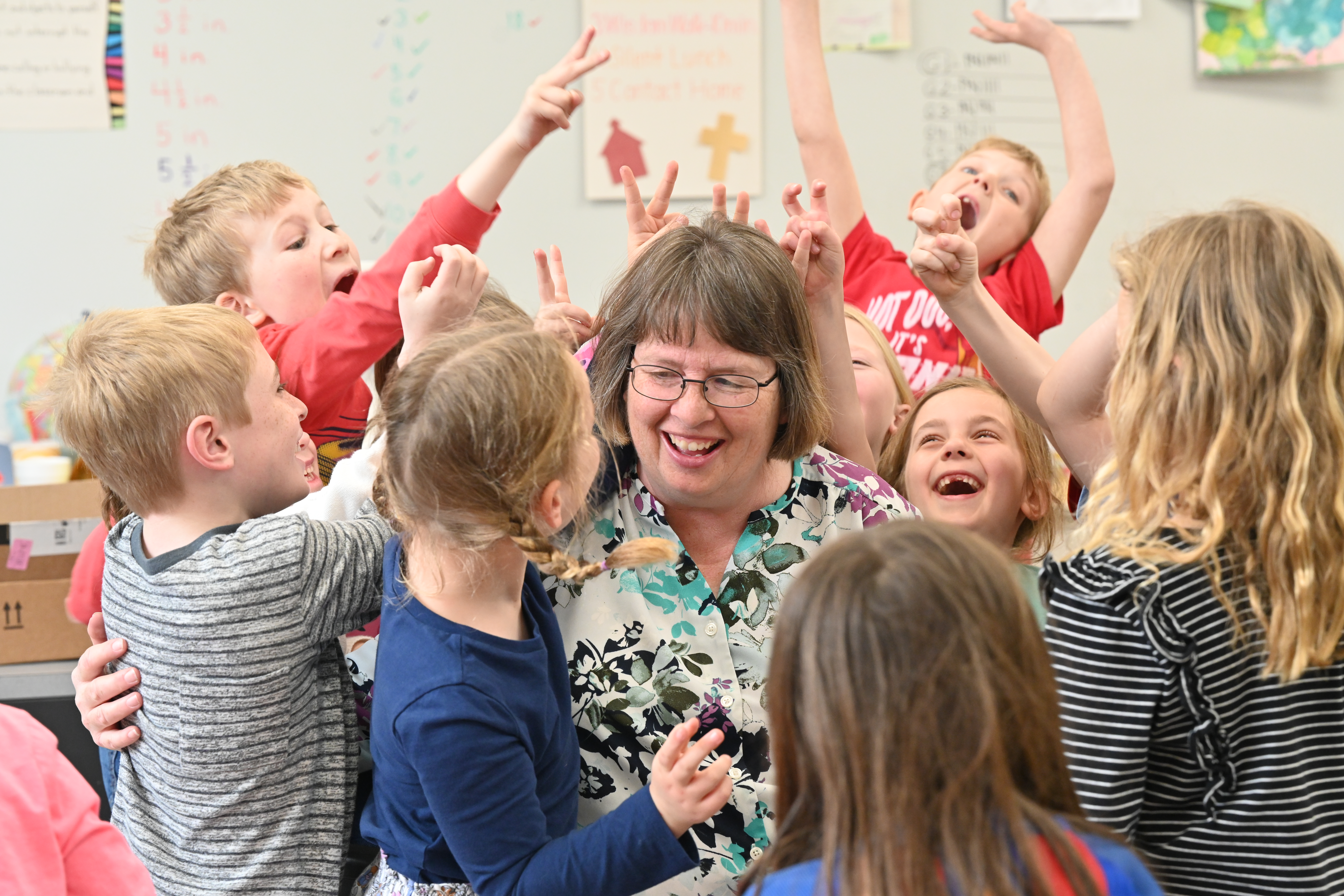 Diocese Recognizes OLMC Teacher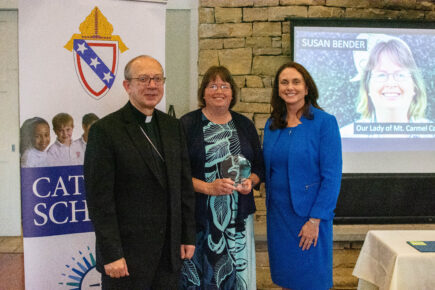 At the 2023 Diocesan Excellence in Catholic Education Awards banquet, Miss Susan Bender was honored as one of 3 diocesan teachers selected for special recognition for her work in Catholic education.  We are so blessed to have an amazing faculty and Miss Bender's faithfulness is clearly evident in her 26 years of teaching at OLMC and her Christian witness through each and every day.  Thank you, Susan, for loving the children, faculty, and staff at OLMC!  Read more in The Catholic Virginian.