Clubs and Activities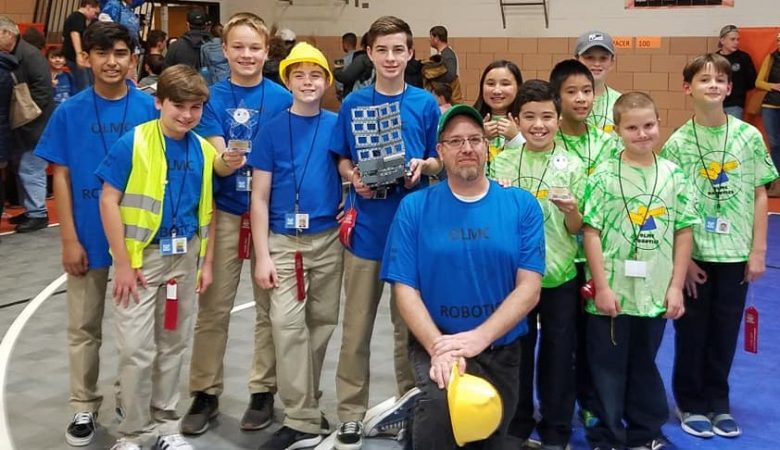 Our Lady of Mount Carmel School is pleased to offer a wide range of clubs and activities to boost the student life on and off campus.  OLMC students are given the opportunity and encouraged to join school clubs, which open the door to building new friendships, allow them to explore leadership opportunities, and improve academic life.  A majority of OLMC students participate in a club or activity to enhance their educational experience.
Pope's Prayer Club
OLMC hosts a Pope's Prayer Club, which meets after school until about 4:15 PM on First Fridays.  A portion of the time is spent discussing the Pope's prayer intention for the month and then praying to support that intention.  The other portion of the time is spent on a craft or activity that helps to make the understanding of the intention more concrete in the minds of the children.
Cantors (grades 3-8)
These young singers lead the congregation at the weekly all-school Mass. After passing a short audition, they are scheduled in pairs throughout the year to learn that week's hymns, psalm, and Mass parts. They rehearse two days a week before their Mass during the recess period. Students in this ministry have a wonderful opportunity to learn more about the Mass, work as a team, and develop confidence and leadership skills.
Altar Servers/Ushers/Sacristans (grades 5-8)
Students have the opportunity to serve at the weekly all-school Masses.  Eighth grade students serve as ushers, sacristans, and greeters under the supervision of the Liturgical Minister and the 8th grade religion teacher.  Students in 5th-8th grade, along with their homeroom classes, take turns serving at the altar and reading petitions during the All-school Masses.
Drama Club (grades 6-8)
In drama club, the students will learn about many aspects of theatre such as theatre games, techniques, pantomime, puppetry, masks, improvisation, skits, musical theatre, script-writing, and set design.  The students learn about acting on stage and what goes into a production behind the scenes.  This club is open to all students in grades 6 – 8.  They have the opportunity to perform in front of public audiences and in front of each other.  This is a great way for the students to make new friends and to gain confidence!
Lego Robotics (grades 6-8)
This club combines math, engineering, and technology into one fun program, where students work in teams to build robots.  Working with various types of sensors, students program their robots to receive information, process it, and perform an array of tasks.  The Robotics club participates in the First Lego League, where sponsored competitions take place.  The Robotics Team meets on Saturdays during the first semester; second semester, Robotics Club is opened to interested students on Wednesdays from 3-4:30.
Student Ambassadors (grades 6-8)
The student ambassadors assist the Admissions and Advancement Offices in a variety of ways, including offering tours for prospective families, assisting at our Open House, becoming peer mentors providing support for our transitioning students, participating in phone-a-thons, and other fundraising events including our Cornerstone Breakfast. These students have many opportunities to provide hospitality to our guests and new school community members as well as practice and refine their public speaking skills.
Saint Thomas Aquinas Honor Society (grades 7-8)
Students that are strong academically and demonstrate the four qualities of character, leadership, scholarship, and service, are considered by a faculty board for induction into the St. Thomas Aquinas Honor Society.