S.T.R.E.A.M.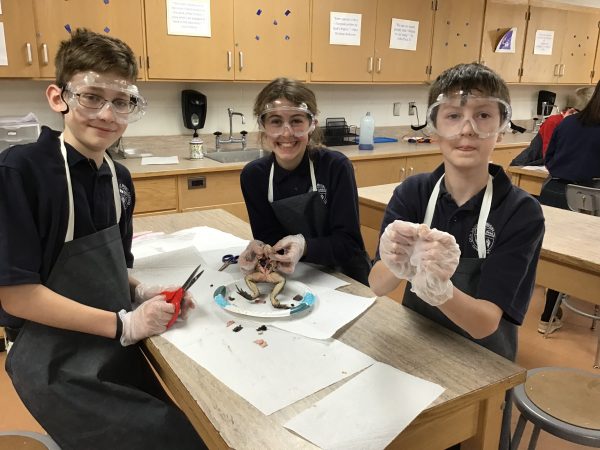 What is STREAM?
STREAM is an acronym meaning Science, Technology, Religion, Engineering, Arts, and Mathematics. It is a cross-curricular model of education with an emphasis on Religion, the Sciences, and the Arts. A defining characteristic of STREAM is that the subjects are not mutually exclusive. In addition, STREAM incorporates both theory and practice, by creating situations where students can practice what they learn with hands-on projects. As explained by one OLMC middle school teacher, "STREAM provides students with critical thinking and 21st century workplace skills."
Technology Philosophy 
At Our Lady of Mount Carmel School, we view technology as a tool to be used in teaching, rather than as a replacement for the teacher. This tool is one of many to be used in the classroom to enable students to reach their highest potential as students, citizens and children of God. We understand that a clear and healthy knowledge of such technological tools can help mankind pursue truth, goodness and beauty and that this knowledge should be cultivated in the minds of students from a young age. We begin by forming our students' minds to think critically and morally and to retain information that is learned in the classroom. Technological devices can be used to support creativity and research, but are not a replacement for the human interactions between students and teachers that are vital to learning in the way that God intended.