Other Matters of Importance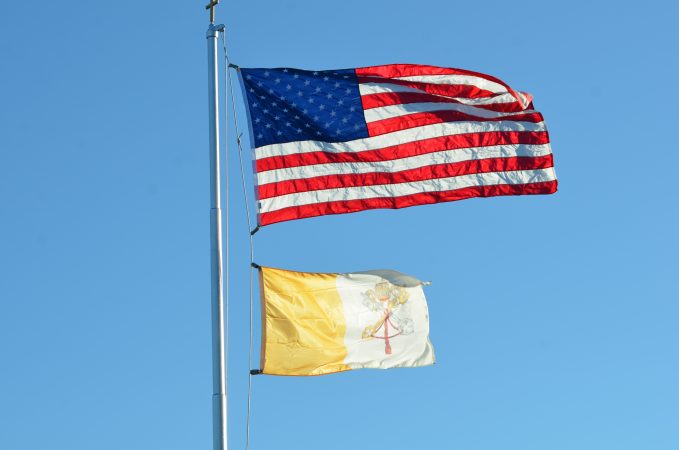 SCHOOL HOURS/SCHEDULE
Our Lady of Mount Carmel School is in session from August until June. The school begins at 8:00 a.m. and ends at 3:00 p.m. The first bell for arrival is at 7:40 am. Afternoon pick-up ends at 3:30 pm. With little exception, the pre-kindergarten and kindergarten programs operate on the same calendar as the rest of the school. Both of these early childhood programs are full-day programs, 5 days a week. 
EXTENDED CARE
Before school care is available from 6:30 -7:40 am. This program is staffed by an OLMC School employee. On site after school care is available from dismissal to 6:30 pm. This program is offered and staffed by the Newport News Parks, Recreation and Tourism Department. 
UNIFORMS
A uniform policy is in place for all students. This policy is available in writing in the Parent Student Handbook and available to all families upon enrollment. Information can be shared prior to enrollment by the Admissions Coordinator. Flynn O'Hara Uniform Company is the sole uniform provider for OLMC School. A storefront is located in Virginia Beach at 1920 Centerville Turnpike #113, Virginia Beach, VA 23464. Orders can also be placed online or by phone. A used uniform closet is also available at OLMC School and can be accessed during school office hours. Uniform items can be purchased at a reduced rate and donations of gently used uniforms are accepted throughout the school year. 
Bus Service
Bus service is available on the peninsula and on the south side across the James River Bridge. A Bus Interest Form is available for completion/submission in online enrollment.
Clubs and Sports
Clubs and organizations present the students with multiple opportunities to become intellectually, morally, spiritually, and physically involved in activities which greatly enhance the building of a community spirit in the school.   Clubs include:
Saint Thomas Aquinas Honor Society

Student Ambassadors

Altar Servers/Ushers/Sacristans

Pope's Prayer Club

Lego Robotics
Our Lady of Mount Carmel School offers fall, winter, and spring sports that are open to middle school students (to include 5th grade for Cross Country). Our Lady of Mount Carmel School is a proud member of the Peninsula Independent Athletic League. Sports include:
Cross Country

Soccer

Volleyball

Basketball

Softball

Baseball