Uniform Information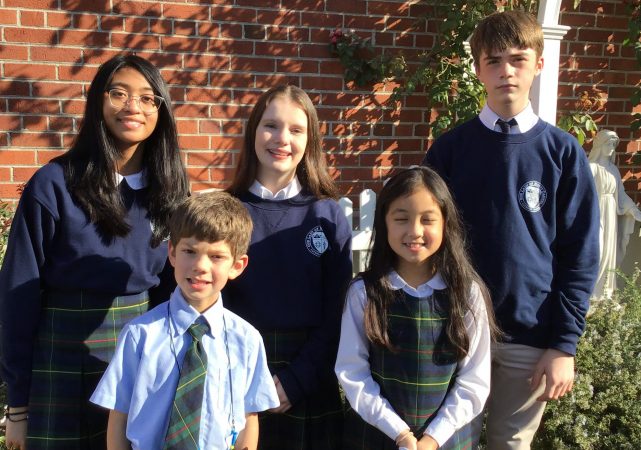 Click here for ways to order from Flynn O'Hara


All "logoed" Our Lady of Mount Carmel School uniforms are purchased through Flynn O'Hara, either online at www.flynnohara.com/school/VA020 or at their store located at 1920 Centerville Turnpike, #113, Virginia Beach, VA 23464.

Limited used uniforms are available for purchase through OLMC's Used-Uniform Closet.  
Spirit Wear Days
Spirit Wear days, generally celebrated on the first Wednesday of each month, are meant to be a day when the students may dress down and wear jeans and tennis shoes along with their spirit wear shirt, or if preferred, with their collared uniform shirt.  All Spirit Wear days will be listed in Our Lady's Word, and are optional.  If a student does not choose to dress in Spirit Wear on these days, he/she should come to school in the regular school uniform.
Out of Uniform Days
Students should follow the protocol listed below for any out-of-uniform days, using modesty as the rule.  From October 16 – Spring Break shorts may not be worn on out-of-uniform days.
Skirts/shorts must be worn not shorter than 2" above mid-knee.      
No midriffs may show.
Clothing should neither be form-fitting nor too loose.  Leggings maybe worn under knee length skirts and dresses.
No spaghetti straps; shoulders should be covered with capped sleeve or longer. 
Avoid "trendy" and "statement-style"clothing, including hair, make-up, jewelry and shoes 
Any messages on t-shirts, etc. must be appropriate.
Shoes must have a back; sandals and open toed are not permitted.
Uniform jewelry rules apply.
One's appearance should not be a distraction to others.