Service Hours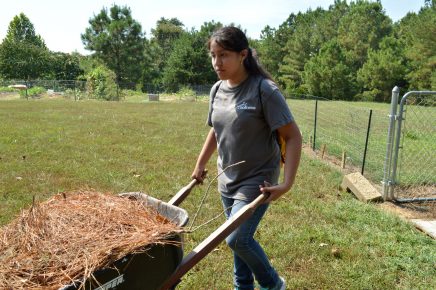 In an effort to keep tuition low, Our Lady of Mount Carmel School requires each registered family to complete a minimum of 30 service hours per school year (a total of 15 hours if you are a single parent or have a deployed spouse; a total of 40 hours if you receive financial aid).  Parents are welcome to choose how to complete these service hours using the table below.
All families are required to track their own hours and record them in FACTS. Each quarter a letter will be sent home in your child's report card stating the number of hours completed and the number of hours remaining. Attendance for class programs, school functions, or sporting events are not included for service hours unless otherwise specified. Service hours end May 15th of each school year. There will be a $15.00 charge per hour added to the family tuition account for any uncompleted hours.
| | |
| --- | --- |
| Hours can be chosen from any of the following categories: | |
| Spring Auction | Cafeteria Volunteer |
| Bingo (see sign-up link in OLW) | Library Volunteer |
| Buildings and Grounds | Used Uniform Closet |
| Cornerstone Breakfast | Give Back Program (box tops, etc.) |
| Active Membership in Home and School Association* | Athletic Team |
| Room Parent | Field Day Volunteer |
| Chaperone Field Trips | Playground Monitors |
| Tuesday Morning Helpers | 10 Hours can be completed through OLMC Parish Ministry Volunteering |
| Outdoor Classroom Gardens | Other volunteer opportunities will be communicated via Our Lady's Word weekly newsletter |
*Active membership requires that you attend as many meetings as possible and assist with HSA events.