Catechesis of the Good Shepherd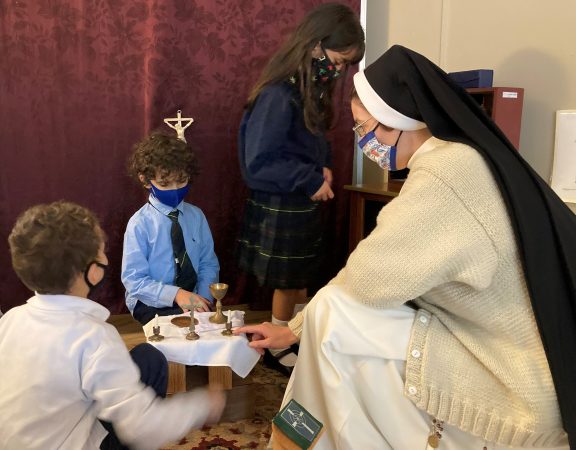 Catechesis of the Good Shepherd (CGS) is a program established in Italy in 1954. Hebrew and Scripture scholar Sophia Cavalletti, along with her Montessori collaborator Gianna Gobbi, began work with children in the area of religious formation.
Sofia and Gianna's guiding principle is to always ask the question: "What face of God is the child telling us he or she needs to see?"The image central to CGS is the parable of the Good Shepherd, whom the child comes to know personally as one who knows the child by name, and calls each one to himself out of a love so profound that he lays down his life for us.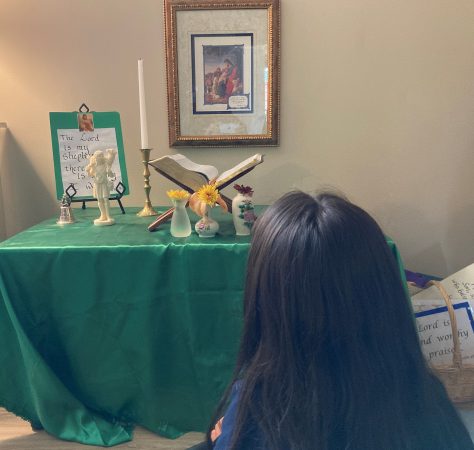 The place where this formation takes place is called the atrium, of which there are more than 1,000 in the U.S. today. The atrium is a place where the child is guided in a personal relationship with Jesus through engaging presentations and tactile materials which express Jesus's life, death, and resurrection, the life of the church, and the Kingdom of Heaven.  Jesus is the true teacher in the atrium, while the catechist serves as the guide.
At OLMC, students in Pre-K through 2nd Grade visit our Level 1 or Level 2 atrium once a week for 45 minutes to contemplate Jesus and share in His mysteries.  Through prayer, presentations, songs, celebrations, and hands-on prayer work, the children come to know the truth of Jesus in the liturgy; his life, death, and resurrection; his word in scripture; and the sacraments.
Learn more about Catechesis of the Good Shepherd