Learn more about Pre-K at OLMC – our full-day program for 4-year olds.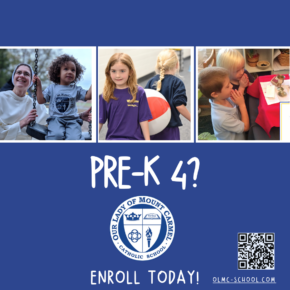 Our Lady of Mount Carmel Catholic School seeks faithful Christians to serve as educators and staff members.  Please visit our Employment Page to see our job openings.
Meet Lisanette Torres, our Hispanic Advocate!  Lisanette is happy to help translate or share the good news of what's going on at OLMC with prospective families in Spanish.
Lisanette has been working as a translator since 2007. Her true passion lies in bridging the language gap by helping students and parents reach their full potential, as well as organize cultural events to share the beauty of diversity. During her free time she loves spending time with family and friends.