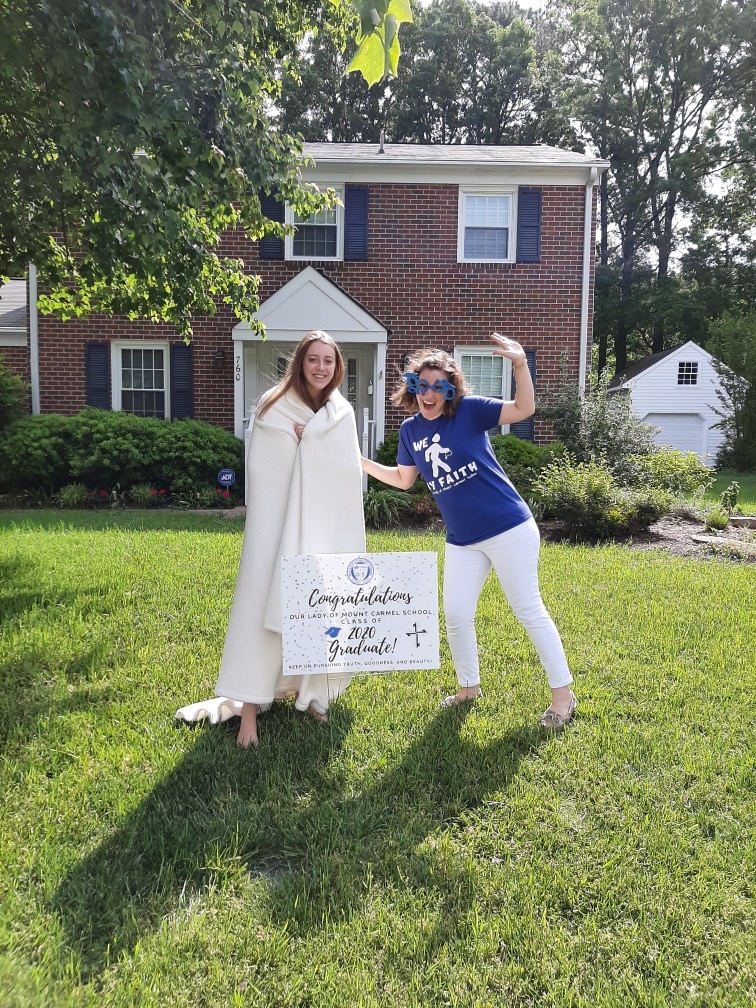 Acknowledging our Graduates
Friday morning our 8th grade students woke up to a surprise. Some of our faculty and staff members posted yard signs in their front lawns. The school wanted to show our 8th graders how much they are loved and missed!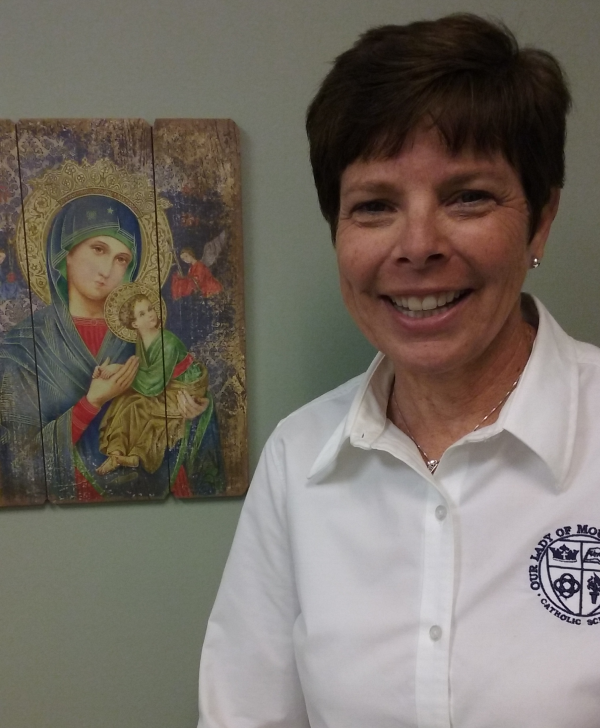 Take a tour of our school!
Scroll down to the Video!
Our Admissions Coordinator & Military Liaison, Mrs. Kathy McKenna, is happy to take you on a personal tour of our school. If you are an interested prospective family, please contact Mrs. McKenna at kmckenna@olmc-school.com or 757-596-2754 ext. 166.
Thank you for your supporting our Give Local 757 campaign. We raised $19,000.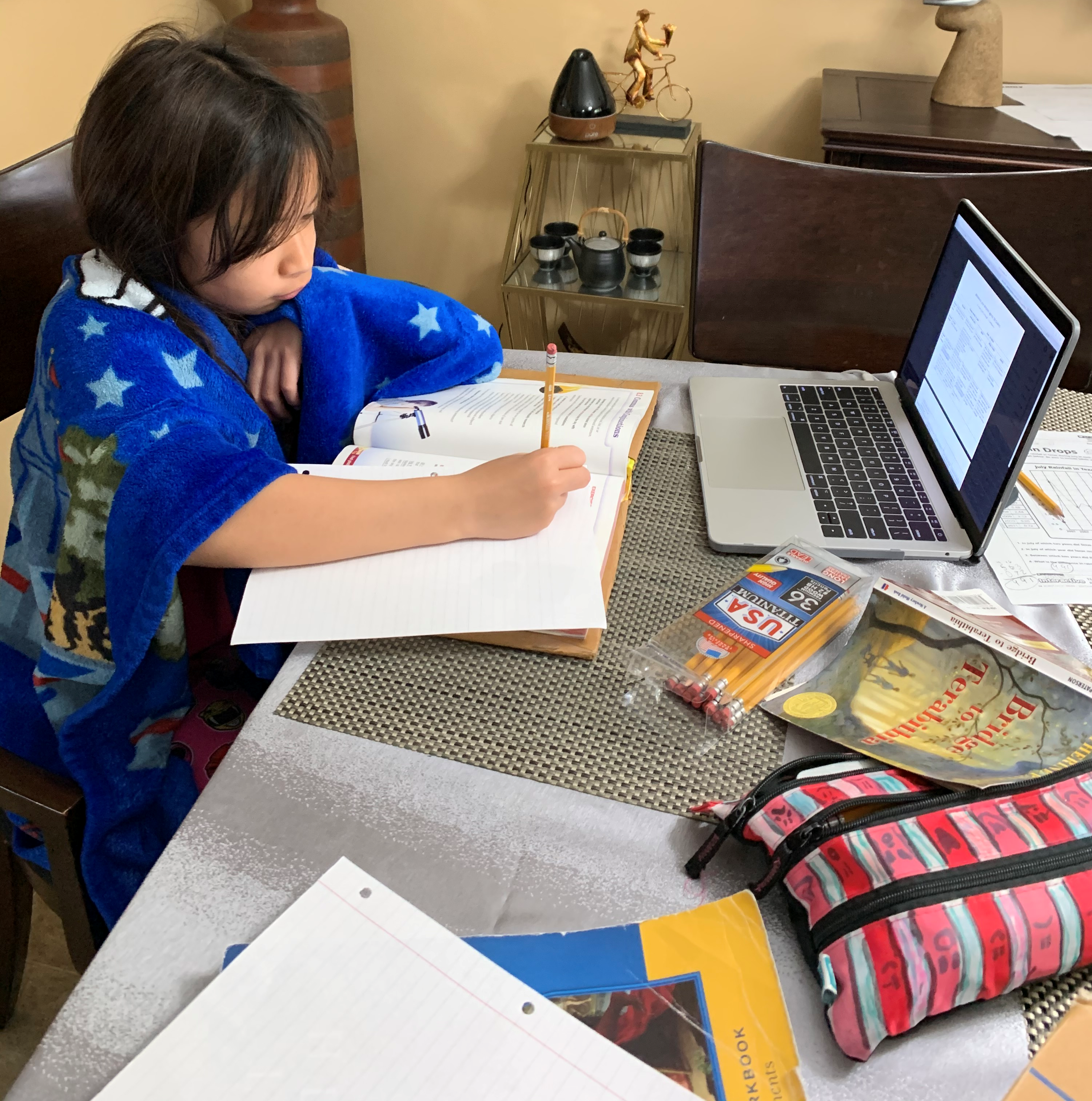 OLMC students continue learning during COVID-19 closure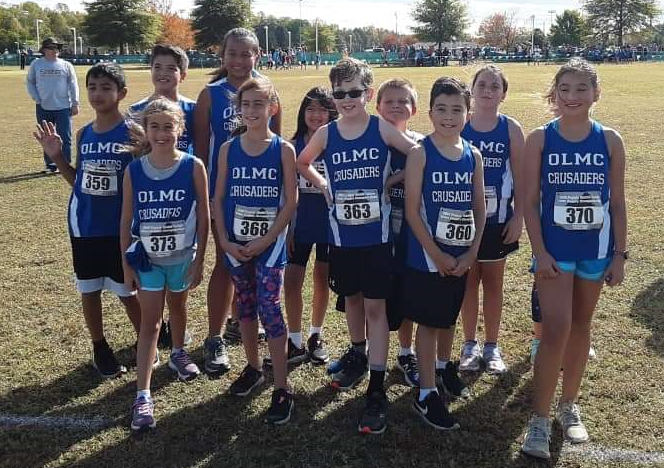 Elementary School Cross Country Champs
Congratulations to our Cross Country teams for competing against the best middle schools and elementary schools in the state at Pole Green Park Sunday, October 27, 2109. Our Elementary School girls were the top team in the state, and our boys placed third. Cailin Houlihan (5th), Isabella Curtis (7th), and Anna Carden (8th) each earned a medal for placing in the top 10.
OLMC is participating in the first-ever online giving day created to celebrate our Catholic faith, the #iGiveCatholic Giving Day on December 3 inspires faithful stewards to "Give Catholic" on #GivingTuesday, a global day of giving. The goal of the #iGiveCatholic Giving Day is to rally our Catholic communities throughout the country in support of the organizations that shape our souls: Our parishes, schools, and nonprofit ministries.  Help support OLMC!  The Knights of Columbus are providing a matching gift in support of much-needed facilities repairs.  Thank you!!!