Tax Credits?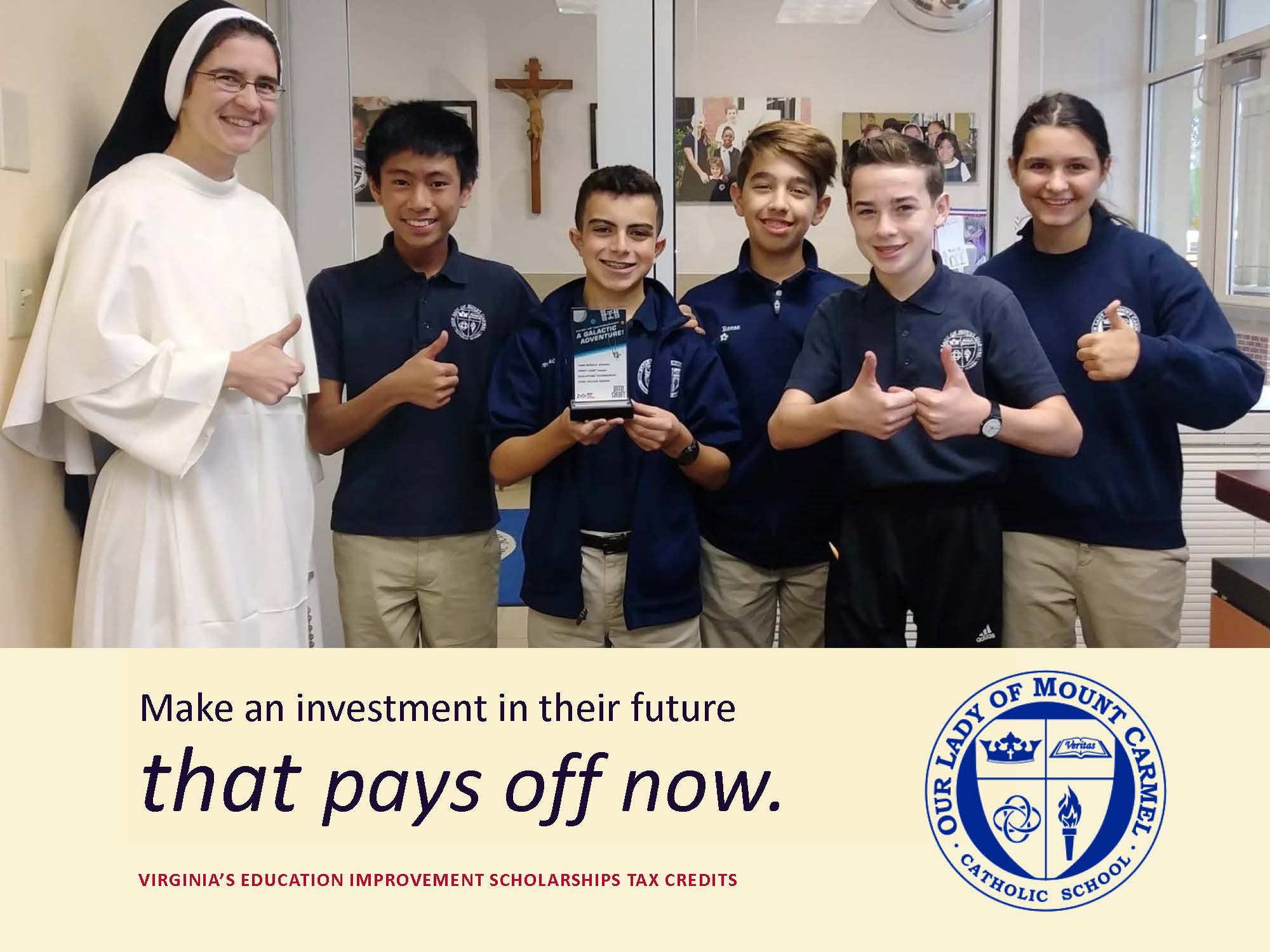 Even more than in previous years, OLMC families facing the greatest financial challenges cannot afford the cost of tuition this school year.  We gratefully encourage you to consider supporting our students' education through the Virginia Education Improvement Scholarship Tax Credits (EISTC) program.
Receive a Virginia tax credit equal to 65% of your eligible contribution.
Many donors are now taking advantage of the benefits of donating appreciated securities, making contributions earlier this year than during the traditional December window.  A stock transfer as a charitable gift removes the obligation of capital gains taxes.  When combined with the 65% Virginia tax credit, this adds even more value to the EISTC program as a means of supporting Catholic education.
For more information or to begin the donation process please visit our tax credits page or call Sister Anna Joseph at 757-596-2754
September 21, 2020 by Sr. Anna Joseph in
Uncategorized