Consensus Curriculum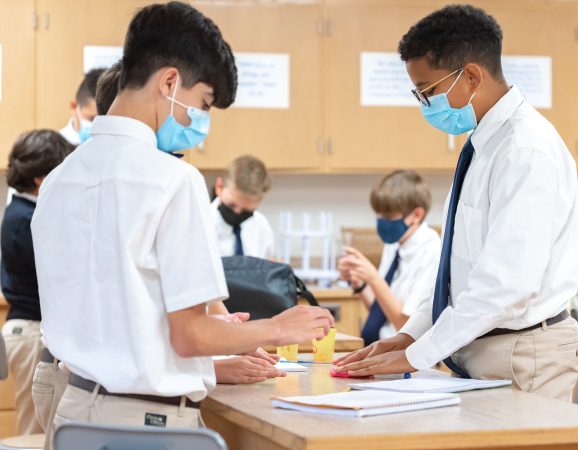 Our Lady of Mount Carmel School adheres to the Consensus Curriculum.  This top-quality curriculum was developed by the Master Curriculum Council, a sophisticated group of professional educators, within the Diocese of Richmond.  In their research, they intensively examined and designed a curriculum that is age-appropriate, effectively used and responds to current research through its cyclical revisions.
This moral based curriculum works to stimulate a logical progression of intellectual development though analysis, reasoning, reflection and problem solving appropriate to each discipline.  The curriculum serves to challenge each student to achieve his or her fullest potential, live the message of Jesus Christ, and become a contributing member of society while ethically developing their character.  All 29 Catholic schools within the Diocese of Richmond follow this curriculum as an effective tool for superior academic instruction and total Christian formation.
The Consensus Curriculum encompasses Fine Arts, Music, Foreign Language, Language Arts, Mathematics, Physical/Health Education, Religion, Science and Social Studies.  Additionally, Our Lady of Mount Carmel School offers special classes that include Library and Computer Technology.  OLMC school adheres to a grade-appropriate homework policy.
For a complete list of the Consensus Curriculum competencies organized by grade level, please visit the Richmond Diocese School Curriculum link below.  Click on the subject buttons on the Diocese's page to view curriculum standards.