Tax Credits Save Souls?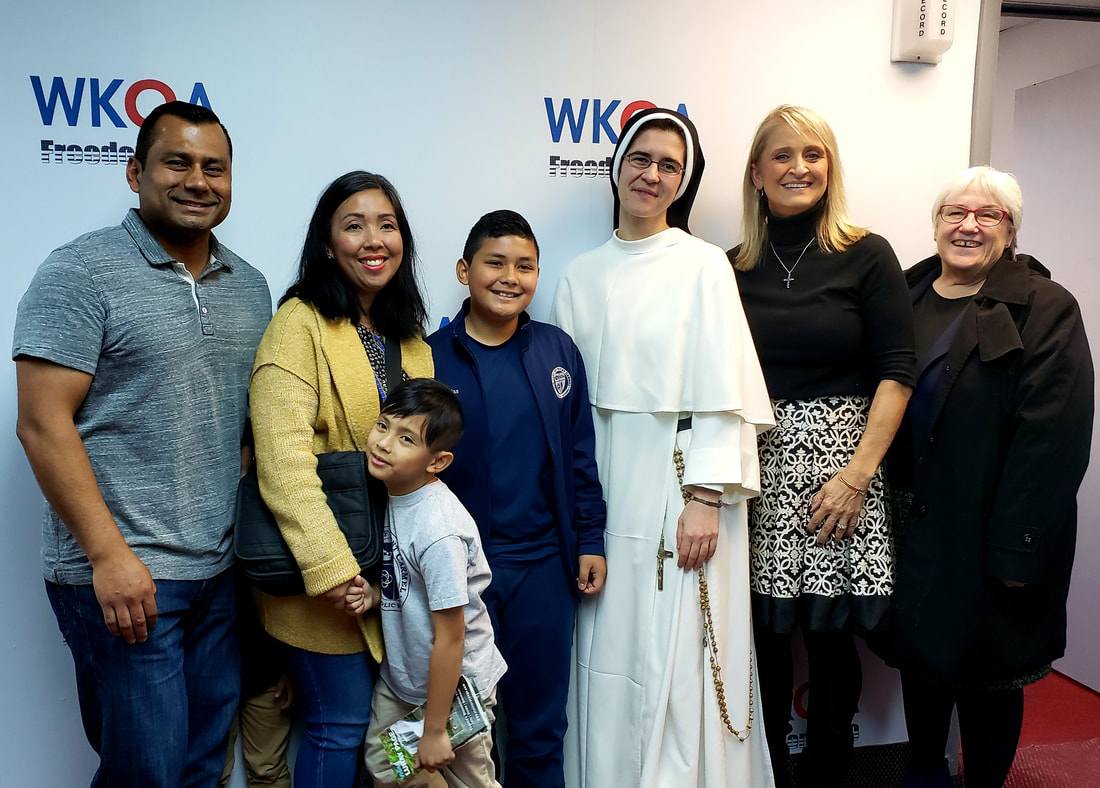 Is it true???  click here to listen!
A great set of guests joined the Breakfast with Bacon team to discuss the EISTC program with Dr. Christine Bacon on WKQA Radio. Parents Luis and Nicole Alas and their three sons, Sr. Anna Joseph, principal of Our Lady of Mount Carmel, Dr. Christine Bacon and Joyce Schreiber, Director of the McMahon Parater Scholarship Foundation.  The radio show host, Dr. Bacon wrapped up the broadcast in these words: This is not a boring broadcast! Especially when an articulate eleven year old tells listeners he loves his Catholic education because he loves Jesus and it's drawing his family even closer when they pray together every night. Listen in and learn how you too can benefit from this program or even become a donor. Your rewards won't just be eternal!
November 11, 2019 by Sr. Anna Joseph in
Announcements
,
Community