Open House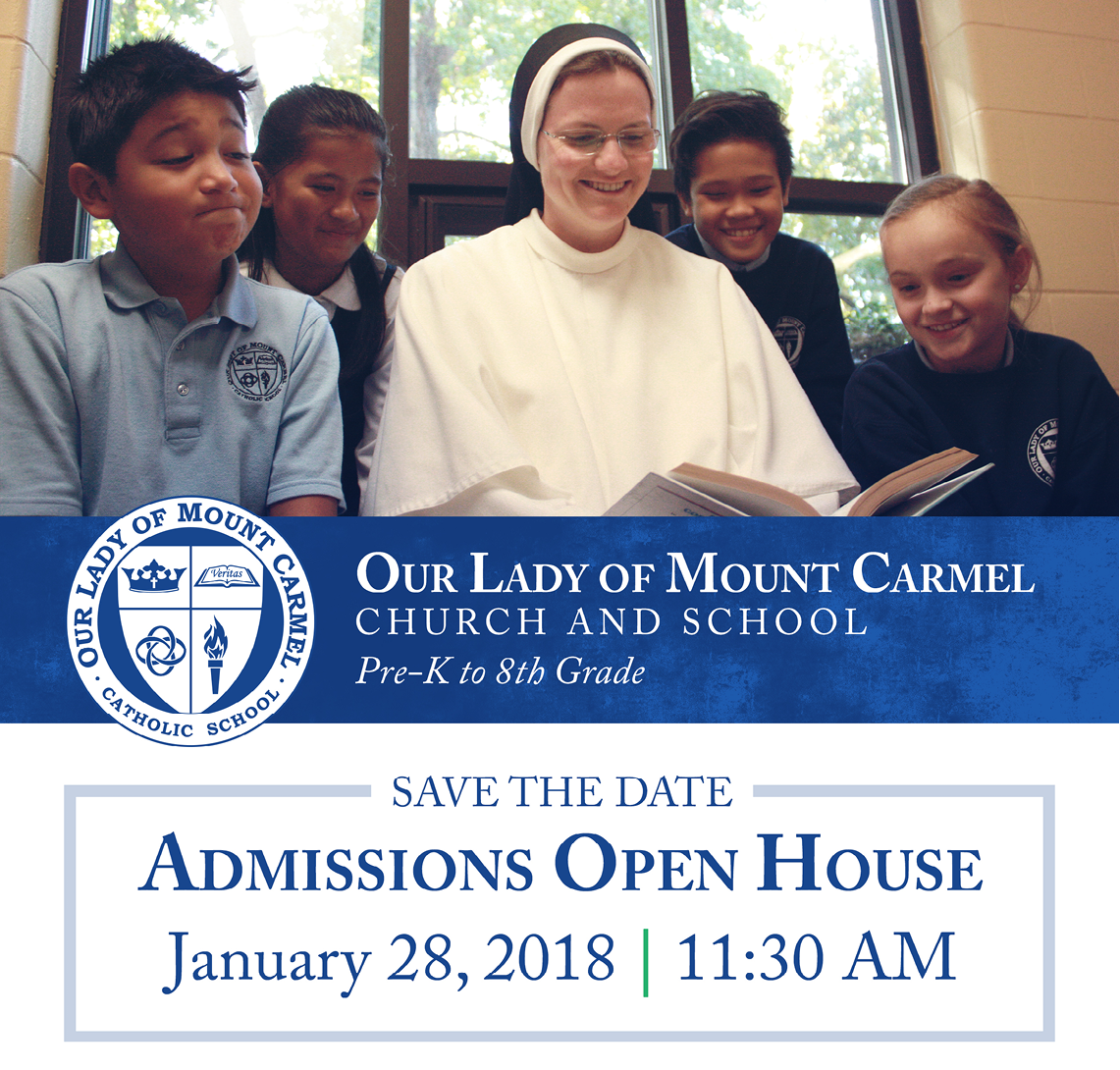 Join us at our Open House to see if OLMC School is right for your children! Meet teachers and students, go on a tour, or take a self-guided tour through our building and meet the OLMC School community. Come see for yourself why so many people say that OLMC School feels like home.
When? Sunday, January 28, 2018
Where? 52 Harpersville Road, Newport News, VA 23601
What Time? Official welcoming begins at 11:30 a.m.

If you have any questions about the open house, please call or email Kathy McKenna: kmckenna@olmc-school.com or 757-596-2754 ext. 166
Feel Free to RSVP (Not Necessary) so that we can be on the look-out for you!

January 12, 2018 by Austin Farinholt in
Announcements