School Tours and Open Houses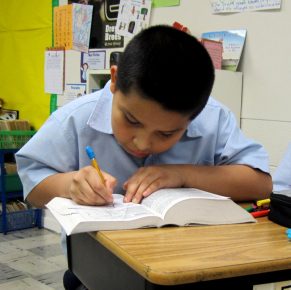 School Tours
Thank you for your interest in Our Lady of Mount Carmel School.  A private tour of our campus is a significant part of our school's admissions process.  Your tour will introduce you to our faculty, staff and students, and will give you the chance to witness the spirit of Mount Carmel in action.  You will have the opportunity to visit the classrooms, see the full campus and discuss any personal questions that you may have.  Guided tours are provided throughout the year and allow you to meet one-on-one with our Admissions Coordinator.  For a personal tour of our campus, please contact Kathy McKenna at 757-596-2754 ext. 166 or email admissions@olmc-school.com.
Open Houses
OLMC School is united in faith and family to form bright futures for students in Pre-K through 8th grade.  Our next Open House is scheduled for January 19, 2017.  Please check back for our open house schedule on Calendar.
Shadow Days
Interested students are invited to shadow in a classroom for a day.  Prospective students will have the opportunity to meet the teachers and students in their grade level.  Students will have the chance to get acclimated to the campus, attend classes, enjoy lunch and participate in the special courses offered at our school.  Students must pre-register for a Shadow Day with our Admissions Coordinator, Kathy McKenna, before the intended visiting day. Give our school a call today to schedule your Shadow Day!